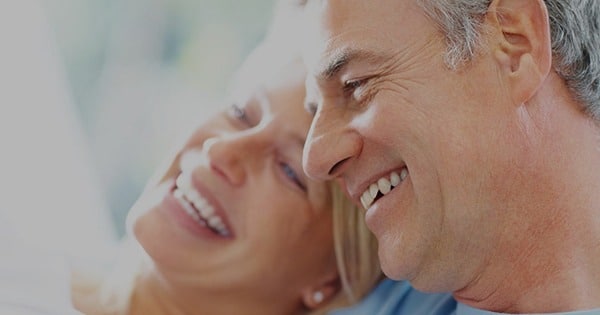 05 Feb

10 reasons to have a dental implant
10 reasons to have a dental implant
1. Avoid deformation of the mouth and your expression, as well as bone loss
When teeth are lost, bone loss occurs causing deformation of facial features, causing a sinking of the lip. At the time that dental implants are placed and rehabilitated, facial features are recovered and bone loss is stopped.
2. Aesthetic improvement, self-esteem and not noticeable.
The dentures of removing and putting on can cause you discomfort when speaking, eating or smiling because when performing any of the functions mentioned above they can move causing instability. The moment you place dental implants your face returns to its natural appearance and all this always affects your self-esteem. An implant is externally indistinguishable from its own dental piece, functionally it is exactly the same as your natural teeth.
3. Avoid phonation problems
When a dental piece is missing, the appearance of phonation problems is normal, the causes are the existing space that makes it impossible to pronounce some phonemes normally.
4. Several or all dental implants can be placed on an appointment
Once the patient is assessed and determined that he has the bone necessary to place the dental implants, the amount that the patient requires in a single session can be placed.
5. They are not painful
One of the biggest fears when performing a dental implant is if it is painful. Far from what it may seem, the discomfort when placing a dental implant is minimal and in most cases on the same day temporary teeth are placed.
6. Aesthetic superiority of dental implants
The "remove and put" prostheses will always be an alternative to replace lost teeth, however, they are not as stable and are not very comfortable, there is retention of food debris, they cause irritation in the oral tissues, they lack adaptation, atrophies the bone more quickly and psychologically cause a great impact on the patient for not being able to perform their common activities safely and confidently. Dental implants are like natural teeth aesthetically, the difference is not noticeable and gives the patient comfort, safety and confidence.
7. Do not compromise the integrity of the teeth
Bridges or dental prostheses are totally valid treatment options, but they are a solution where teeth are compromised in good condition for final restoration, while the integrity of their natural adjacent teeth is not compromised with the implants.
8. Restorations with Implants: a shorter treatment than it seems
If you need several teeth and are a candidate for dental implants, the rehabilitation of your mouth can be carried out by means of dental implants immediately loaded in a shorter time, compared to other similar procedures offered in the market.
Thanks to the technology there are implants that are placed without invasive surgery «immediate loading», by means of these the rehabilitation of your mouth can be carried out in a shorter time compared to other similar procedures that are offered in the market.
9. Dental implants are cheaper
Perhaps it is the least economical option when paying, but the most economical in the medium and long term. We are talking about a treatment that will really improve your quality of life and in Centro Odontológico Valenciano we offer different financing options.
10. Maintain bone stability
One of the main problems of patients who use removable prostheses is the loss of bone that occurs over time. By placing the dental implants, the bone of the upper and lower jaw remains stable over time naturally.